Happy Valentines Day!!!
I hope everyone has a wonderful day!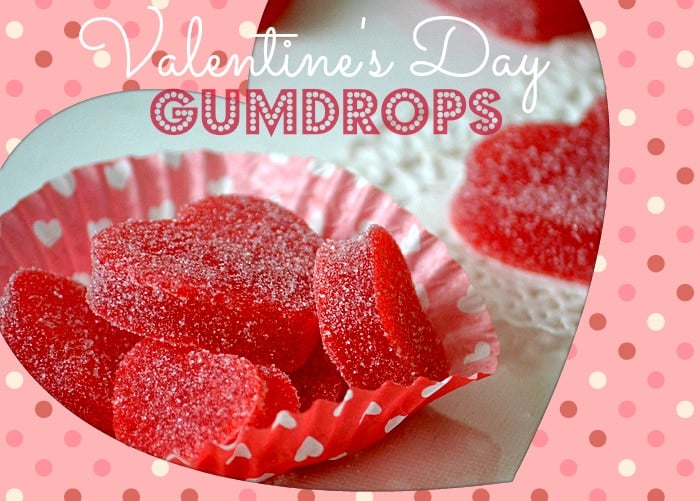 This recipe might be a little late to make for Valentines Day, but you could make them just because, or for a party or something. They are really easy and very yummy! I made them for kids I babysit and also for the kids in my Sunday School class, and they turned out so cute! And they would be great for lots of different things - stars for the 4th of July, Christmas trees...basically the ideas are endless! You can make them whatever color and shape you want!
I hope you give them a try!
2 cups sugar
1 & 1/2 cups applesauce (I used the no sugar added)
2 (3 oz) pkgs. jello, any flavor or color
2 envelopes unflavored gelatin (Knox)
1 tsp. lemon juice
Additional sugar for coating
In a large saucepan, combine 2 cups sugar, applesauce, jello, unflavored gelatin and lemon juice. Whisk together and let stand 1 minute. Bring to a boil over medium-high heat, while stirring constantly. Boil 1 minute (stirring constantly). Immediately, pour into a 9x13-inch baking dish, that has been well coated with cooking spray. Refrigerate until firm (3-4 hours). Loosen the edges of the jello with a spatula and carefully invert onto a cutting board or wax paper that has been sprinkled with sugar to keep the jello from sticking. Using cookie cutters, cut into your desired shape or just cut into squares. Place a sheet of wax paper on a cookie sheet and sprinkle with sugar. Place gum drops on top of sugar and let dry for 6-8 hours. Place more sugar in a small bowl, and roll each gum drop in the sugar to evenly coat. Store in an airtight container!!!
Note:
-The first picture is not mine. I forgot to take a picture of mine before I had them all in bags!
Here
is a link to the blog where I found this recipe and where the picture is from!